Schroeder Consulting Service
907.277.5007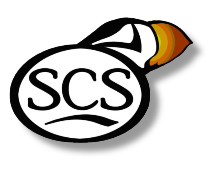 EASILY MANAGE FINANCIAL COMPLEXITY AND GROWTH WITH MIP ADVANCE™
Our true fund accounting™ software, MIP Advance™, is a comprehensive, inherent, and purpose-built system designed to meet the unique and complex financial needs of nonprofit organizations and government entities.
TELL YOUR FINANCIAL STORY WITH EASE, ALL THROUGH A CLEAN, CLOUD-BASED INTERFACE
Built by and for nonprofit and government financial professionals just like you.
With MIP Advance™ You Get:
Rich History – MIP Advance™ is the next generation of MIP Fund Accounting™, revered for more than 30 years as the gold standard in true fund accounting™.
Peace of Mind – With advanced audit reporting, fraud deterrence and alerting, and built-in FASB and GASB, you'll breeze through audits and effortlessly meet stringent reporting requirements.
Worry-Free, Cloud-Based Technology – Maintenance, backups, and iron-clad security are baked in.
Flex and Scale – MIP Advance™ can flex and grow alongside your organization, regardless of complexity and needs.
Anytime Access – The system is a fully-integrated, fully-inclusive cloud suite that provides anytime/anywhere access to important data and reports.
Phone: 907.277.5007
Fax: 907.272.0034

Is Your Organization Equipped for Success? Download Checklist >
Download
Find out More about MIP Advance™: Watch this Video >
MIP Fund Accounting, MIP Advance™ are trademarks and registered trademarks of Community Brands in the United States and other countries. They are used by permission.
Schroeder Consulting Service
4200 Lake Otis Pkwy, Suite 303
Anchorage, Alaska 99508